These are some of the project I worked on in the last few years; Some of them are not available for general public – so probably all you can get is a login form.
Weborama NL – rich media display scripts
This is a completely new challenge for me.
If in traditional web development you need to make sure your software works in different browsers / devices.
And this can be an headache.
But when you work in advertisement, this is just the easy peasy part.
You have to make sure your scripts work in a plethora of different conditions – especially when it comes to rich media that might run in completely different websites, in different browsers, or even in-app.
And when you work on scripts that are running billions of impressions, the room for mistakes is minimal.
Here is a collection of campaigns that use the technology I am developing.
Github
https://github.com/DavideMontersino
When I can, I upload some of my works on GitHub. Actually, most of the repositories have been created in the lastt few months (second half of 2014). You can get an idea of my coding skills there.
Nextatlas
Company: iCoolhunt
Link: http://www.nextatlas.com
Nextatlas is a trend forecasting service which I help develop since July 2014 using PHP, AngularJs, d3js. We are now a team of two developers and two data scientists, plus some external freelance workforce.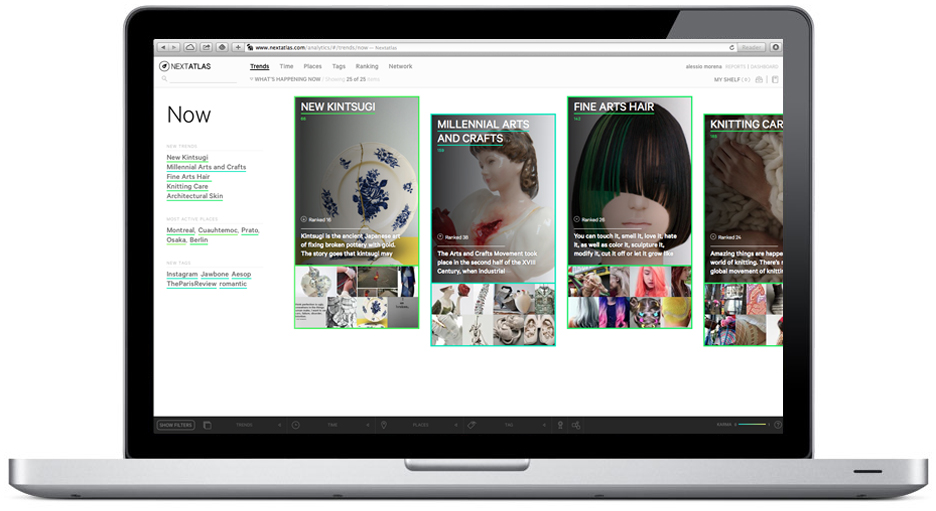 Fiat Leads Collection
Agency: NTS S.r.l., IoAdv
Link: http://leadsplus.leadscollection.net
When organizing salons and events all over the world, Fiat Chrysler uses iPads to collect leads. Those iPads are configured for each event and hostess by one centralized console, which I developed from scratch using Asp.NET MVC and Zurb Foundation, basing my work on a pre existing platform. UI creativity was provided by IoAdv.
The challenge in this project was having a responsive UI which could work both in 'ancient' browsers like IE8 and more modern, touch ones, like iOS Safari.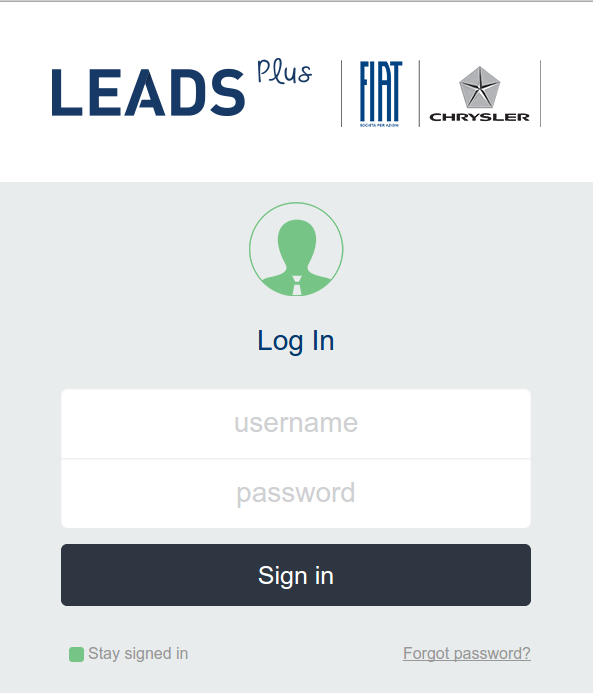 Abarth Car Configurator
Agency: NTS
link: http://www.abarthcarconfigurator.com (note: current version is not the one I developed)
I designed and development a new configurator for Fiat Abarth – a brand that is all about customization (and thus, configuration). It has been one of the first HTML5 car configurators. The app was connected to the live official product catalogue for all the different international markets; It worked across a broad range of devices.
Heavily based on Asp.Net and Jquery.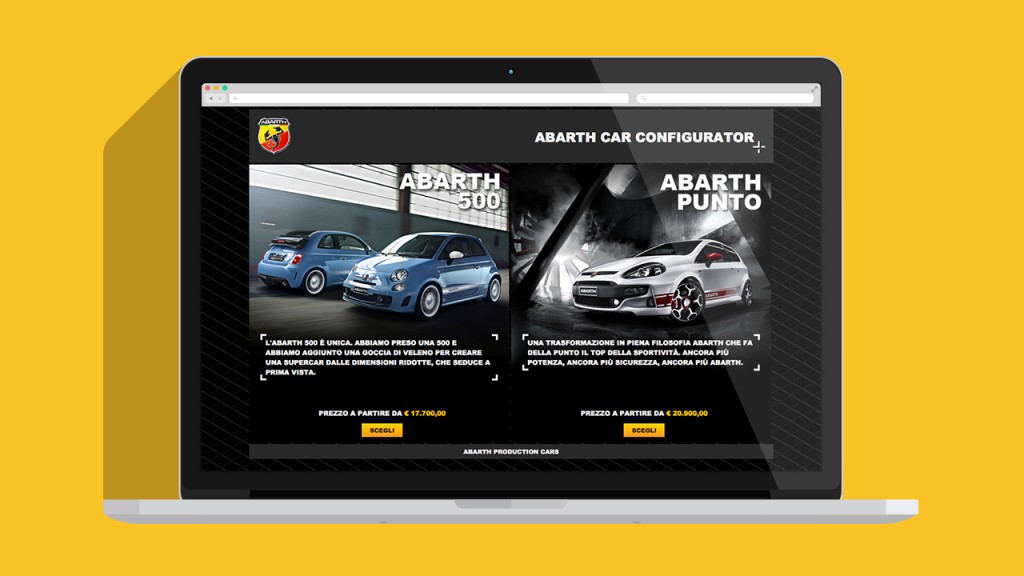 Vodafone – Tool Arredi
Agency: NTS
link: http://www.toolwebarredipartnershop.it
A tool used by Vodafone Italy and Eurofiere to coordinate orders and shipping of furniture to their stores.

Samsung Ti Premia
Agency: Vision Plus / NTS
link: http://www.samsungtipremia.it
A promotional /collection points website for Samsung. I was in charge of developing the backend and to translate the provided html/css into Asp.Net working webpages.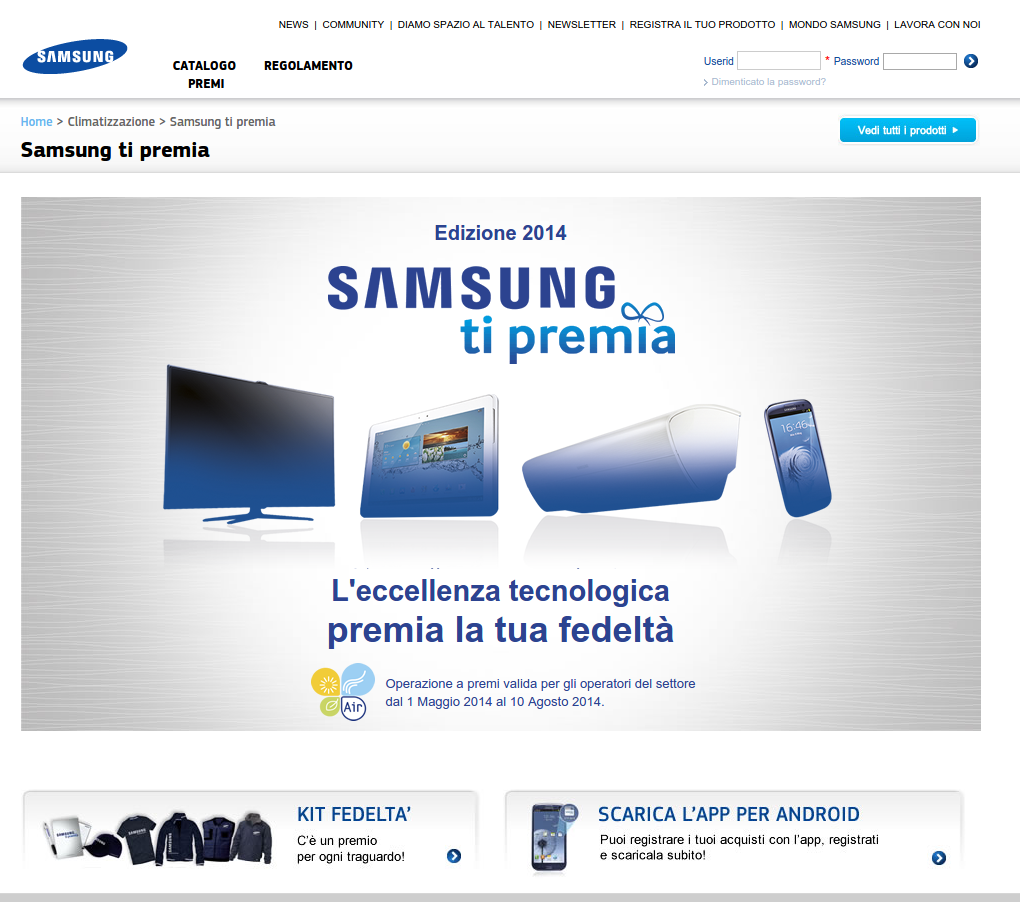 Banca Generali League
Agency: NTS
link: http://registrazione.bgleague2014.it
This is a site used to collect data from the attendees of a Banca Generali corporate event in order to organize the travel, accomodation and services.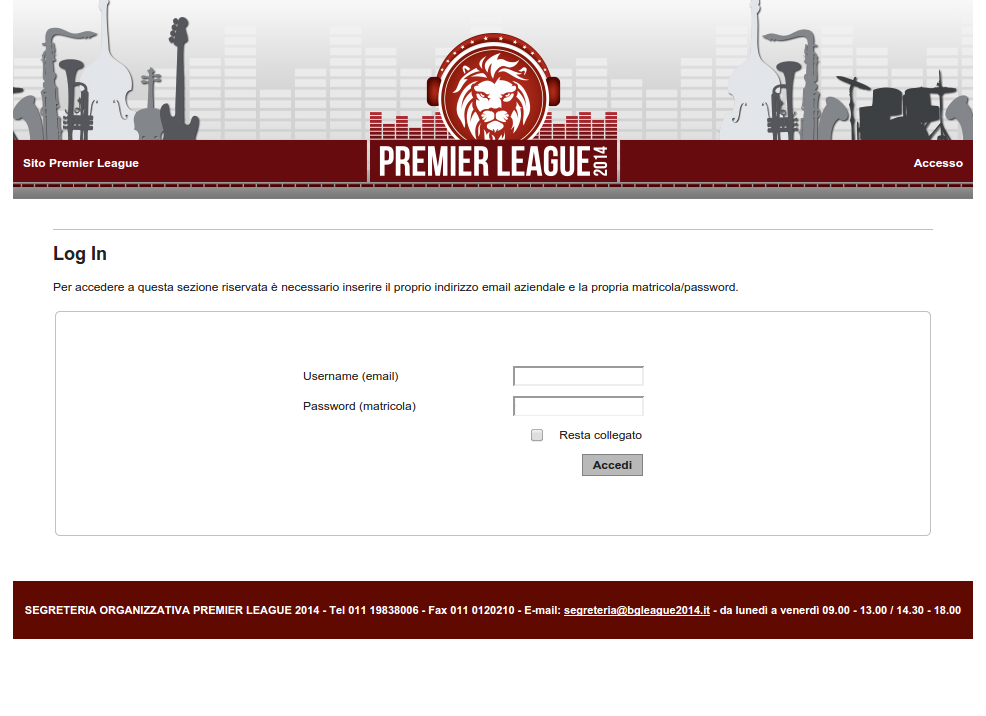 Other sites I developed
Those are less relevant other sites which I developed:
Samsung Built Win (not online anymore)
NTS Labdiecicento website (not online anymore)
Tribunali Lombardia (via Ernst&Young), current version is not the one I developed in 2011